Ahmet R. Karaca, M.D.
Board Certified plastic surgeon with extensive training in updated cosmetic surgery procedures.
Office in downtown Birmingham, Michigan.
Treated many distinct and prominent personalities whose looks are of high importance to their public persona.
Well respected and admired for his cosmetic artistic abilities in rhinoplasty and facelift procedures.
Special interests include circumferential calf and ankle liposculpture and limited/mini face lift.
Whether you look tired, need a quick refresher, are troubled by crow's feet or have deep furrow lines and wrinkles, Botox® Cosmetic might be the solution for you. Botox® is best known for quickly and effectively relaxing age-related wrinkles and is the ideal solution for someone who wants to look better without anyone knowing what you did. By relaxing the muscles responsible for wrinkles, you can smooth away trouble areas that often cause people to look much older than they are. Dr. Karaca, one of the top plastic surgeons in the country, will help look the way you feel.
A quick Botox® treatment can help reverse the signs of aging and provide subtle and natural facial contouring. Botox® is used cosmetically to achieve a more restful and smooth appearance of the areas treated. For cosmetic purposes, Botox® is generally administered around the eyes (often called crow's feet), between the brows and in the forehead. While Botox® has increased in popularity worldwide due to its safe and predictable results, patients should be cautious about where they go to get treated and who is providing the service to ensure a safe and natural outcome.
ASK US HOW A 15 MINUTE APPOINTMENT CAN ERASE 15 YEARS OF WRINKLES

TREATMENT AREAS

BOTOX® RELAXES FACIAL MUSCLES TO
MINIMIZE THE APPEARANCE OF FINE LINES AND WRINKLES
Results of your Botox® treatment depend greatly on the injector's experience, techniques and artistic eye. Many people who have been treated with Botox® and have a frozen or unnatural look were most likely not treated properly. When treated correctly, no one should be able to tell that you had Botox®; you should simply look refreshed.
The treatment itself takes around 15 minutes and most patients begin to see the effects of Botox® within a few days of their treatment, though it can take up to two weeks to see complete results. The benefits of Botox® typically last for 3 to 4 months. Side effects from Botox® are very rare and minor in nature. By visiting Dr. Karaca, you will be assured you are receiving the highest in quality and care.
PROBLEM AREAS
Forehead
Between the brows
Crow's Feet
TREATMENT INFO
Less than 10 minutes
Return to your normal routine immediately
Results in 2 to 10 days
Lasts 3 to 4 months
Are you interested in Botox®? Feel free to call us at our Birmingham, MI office to schedule an initial consultation on Botox® treatments, inquire about cost, or other questions. You can also click on the right to easily schedule online right now. We'll be glad to have the opportunity to inform you.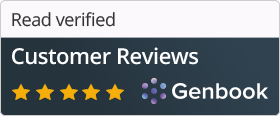 TOP QUESTIONS BOTOX®
How long does it last?
The average is 6-12 months depending on your anatomy and past history. The more treatments you receive the longer it will last.
How do I know how much I need?
Dr. Karaca will help you determine what is necessary based on the consultation. (Every patient is different.)
Will it hurt?
You might feel a slight pinch from the injection but most patients report that the procedure is relatively painless.
Will I bruise?
You do run the risk of slight bruising from the injection; we recommend that you discontinue the use of non-prescription blood thinners before and after injection.*
Will I still be able to move my face?
Yes. Dr. Karaca is an expert injector and will place it strategically to smooth out the appearance of wrinkles while allowing you to maintain animation.
Is it dangerous?
No. In fact, many physicians, including Dr. Karaca, believe that Botox® and Dysport® are as safe as common medications like aspirin.
Is it reversible?
No, but it's not permanent. Your body can metabolize it in 2-4 months but sometimes it can last over a year.
Is there any down time?
No. You can resume normal activities immediately, but exercise and putting your head in a prolonged downward position is not recommended for the first 12 hours.
Where is Botulinum Toxin Type A most commonly used?
It is most commonly used in the upper one-third of the face. It is FDA approved to treat wrinkles between the eyes. Dr. Karaca also uses it to safely and effectively treat forehead wrinkles, crow's feet and more.
Lowest Prices on Botox by the Best Plastic Surgeon in the Metro Detroit Area & Michigan!
*Average maintenance amount is approximately 20-30 units, but this is dependent on area(s) treated.
*Consult a physician before altering medications.